environment
Paper, as a sustainable, eco-friendly product that sails through the lifetime assessment test is peerless. As mankind realizes the need to align itself to lifestyles that do not play havoc with the eco-systems that nurture all life, the importance of paper in the scheme of things is becoming more important by the hour
Sona Commercial has been at the forefront of this movement having paid heed to its inner calling way before it had become either politically correct or commercially viable. Suffice to say, Sona's efforts have been crowned by and sports awards that may seem enviable to some, but are, to Sona, recognitions for an honest day's work.
Paper is a natural product. Its use, reuse and disposal method will aid in ensuring the sustainability of the environment. There is still a long way to go, if we look deeper into the issues, and consider the appropriateness of the end product, along with the claims that are being made.
Sona Papers is a leading promoter of eco-friendly and recycled paper with a strong commitment towards the principles of sustainable business. Adhering to strict principles of environment conservation, Sona Papers has adopted a stringent code of business ethics, and eco-friendly practices to steer the business growth in a sustainable manner.
The use of environment friendly and recycled papers plays a part in our 'green' strategy. Our entire range of signature papers support sustainability.

NORDIC ECOLABEL
It is the official Ecolabel of the Nordic countries. It was established in 1989 by the Nordic Council of Ministers with the purpose of providing a labelling scheme that would contribute to sustainable consumption. It is the voluntary and positive ecolabelling of products and services.The Nordic ecolabel was also initiated as a practical tool for consumers to help them actively choose environmentally sound products. It is an ISO 14024 type 1 ecolabelling system and is a third-party control organ.Our Nordic ecolabel trademark is a guarantee that products have fulfilled stringent environmental and climate criteria.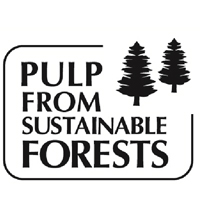 PULP FROM SUSTAINABLE FORESTS
This mark aims to certify the origin of paper. It suggests that the fibers have been obtained from integrated and sustainable forestry operations, where controlled felling and replanting policies are enacted.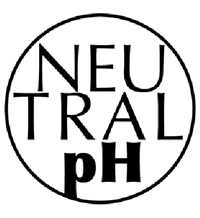 NEUTRAL PH
The natural pH mark indicates the neutral status of the paper, generally determined by the use of so-called "acid-free" production process. The pH level is calculated by using a water extract from the paper.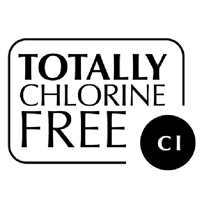 TOTALLY CHLORINE FREE
Totally chlorine free (TCF) is a technique that uses no chlorine compounds for bleaching wood pulp to produce paper. This prevents the formation of dioxins and highly carcinogenic pollutants.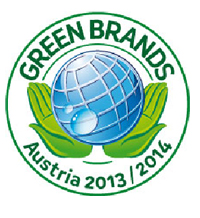 GREEN BRANDS
It is an independent international organization. It honours ecologically sustainable companies, service providers, products, groceries, initiatives as well as individuals with the "green brands" seal.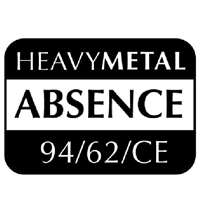 HEAVY METAL ABSENCE 94/62/CE
This mark certifies the product's conformity with the CE94/62 "concentration of heavy metals in packaging". It is the directive defining the maximum concentration of heavy metals such as cadmium, chrome, mercury and lead.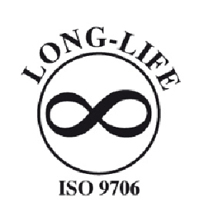 LONG LIFE ISO 9706
The long life mark is based on ISO9706 "long-life paper" standard which defines the requirement for such papers. It especially comprises wood pulp or semi-chemical pulp, not exceeding 5%. The pH level is calculated from the water extract between 7.5 and 10, and an alkaline reserve (buffer) higher than 2%.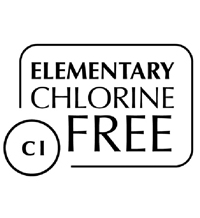 ELEMENTARY CHLORINE FREE
This mark (also known as E.C.F) ensures total absence of derivative organic chlorine.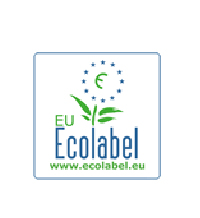 EU ECOLABEL
European Union Ecolabel helps consumers to distinguish greener, more eco- friendly products (not including food and medicine) of high quality.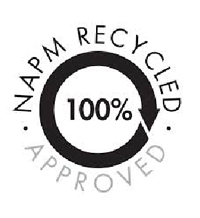 NAPM RECYCLED
This symbol indicates that the item has been certified by the National Association of Paper Merchants, UK. It also suggests that it has been manufactured from a minimum of 100% genuine waste paper or board fiber.There are three variations of the logo. It depends on whether the item is 50%, 75% or 100% genuine in its recovery from the fiber.Lenza impact is 100% recycled.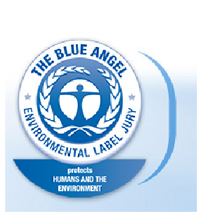 BLUE ANGLE – ENVIRONMENTAL LABEL JURY
The Blue Angel is the first and best known environmental label in the world. Since 1978, it has set the standard for environment friendly products and services that's decided by an independent jury according to defined criteria. The Blue Angel companies are rewarded for their commitment to environmental protection. It is an ecological beacon that aims to protect the environment by encouraging conscious consumption.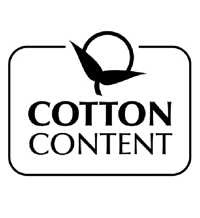 COTTON CONTENT
This mark certifies that the product contains cotton as one of the input material.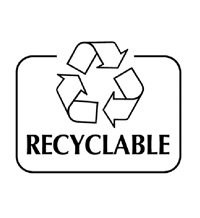 RECYCLABLE
This indicates that the product can be further recycled.